Tiffany O'Keeffe
UX Designer
Made with
Aucspace Website
Finding the balance between fresh and formal
Aucspace is a company based in the UK specialising in summarising legal packs for people who are interested in bidding on a property at auction.
Legal packs consist of various documents relating to the property such as special conditions of sale, applicable leases, fixtures list, etc. They often contain hundreds of pages of legalese.
With the real estate industry being normally seen as too formal and conventional, Aucspace wanted to market themselves as fresh and innovative. Part of this initiative was redesigning their website.
I was initially contracted to work on the home page only. However, an auction was scheduled close to project kick-off and they decided to prioritise the Auctions and Lots pages on their website as these would most likely get more visitors.
My work entailed replacing the stock imagery on the header section with my illustration of a row of apartments, designing iconography, and frontend development on some sections of the Auction and Lots pages. I chose a predominantly grey theme with splashes of their brand colour to keep the focus on the website content. This also keeps the balance between approachable and corporate, it is a business after all.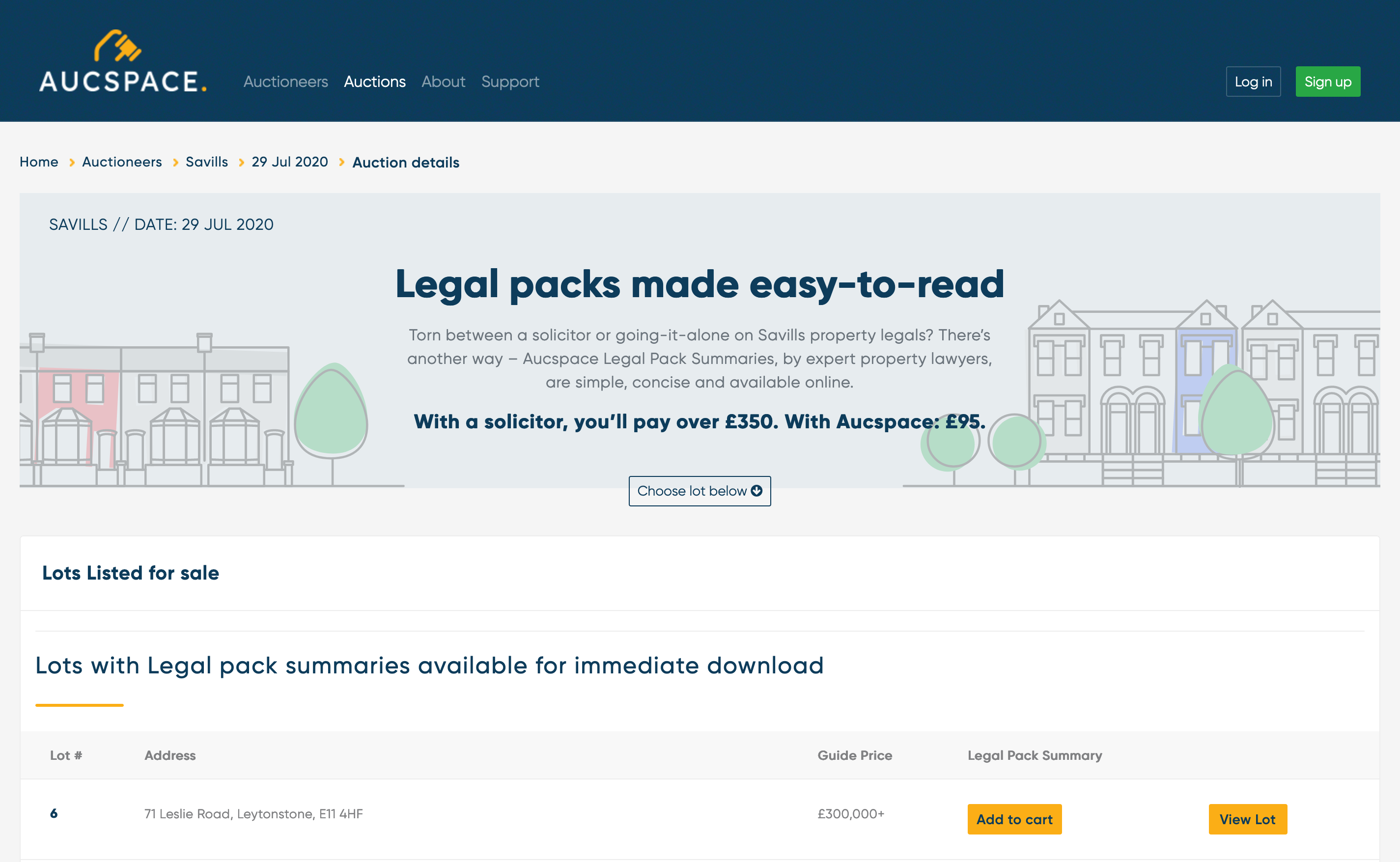 I delivered the illustrations, HTML, and stylesheets for the Auction and Lot pages and initial mockups for the homepage. Unfortunately, due to personal reasons, I could not continue to work on the homepage.