Tiffany O'Keeffe
UX Designer
Consumer Packaged Goods Analytics
Gathering more insights through democratised data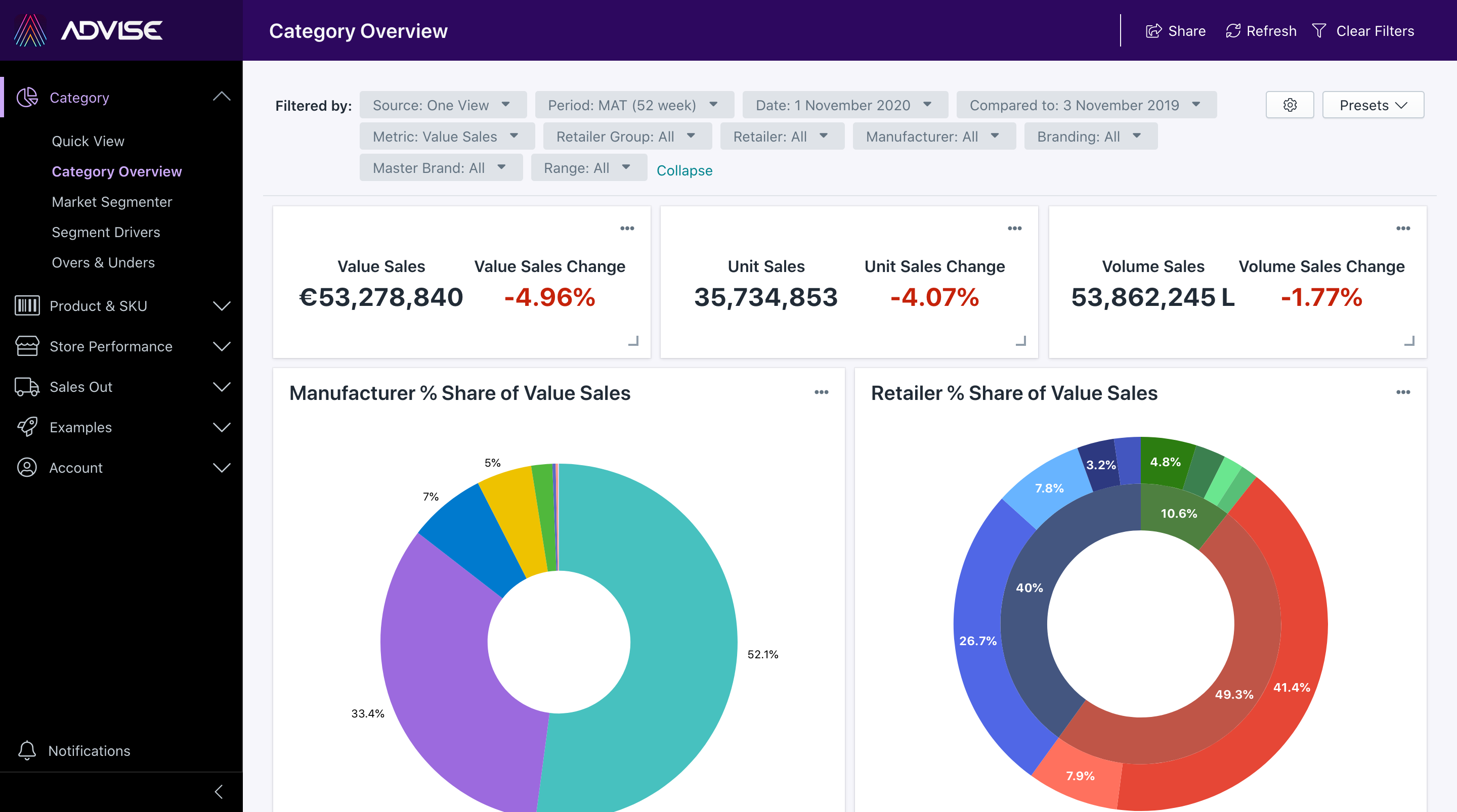 CLIENT
A Multinational Consumer Packaged Goods (CPG) company
MY ROLE
UX Designer
User interviews, affinity mapping, persona empathy mapping, journey mapping, competitive analysis, wireframing, InVision prototyping, interaction design, visual design
PROJECT SUMMARY
An analytics tool that aggregates data from multiple sources and displays them in a single interface. The dashboards are customisable and can be tailored per user.
A Fortune 500 Consumer Packaged Goods (CPG) company pays a considerable amount of money to market research companies for data related to their own products and its performance against competitors.
Because of disparate data sources, business analysts and data scientists spent too much time and effort gathering and collating data signals instead of generating insights and driving positive change in their business.
The information displayed in these portals were also too detailed for some who only wanted to see high level information. More often than not, they ended up asking the data scientists to get the information for them, taking much more of the latter's time.
The company wanted to turn this around and be more efficient. They hoped to aggregate all the raw relevant data sources under one view with a simpler interface to boot.
80% of the client's time was spent delivering 20% of the value equation.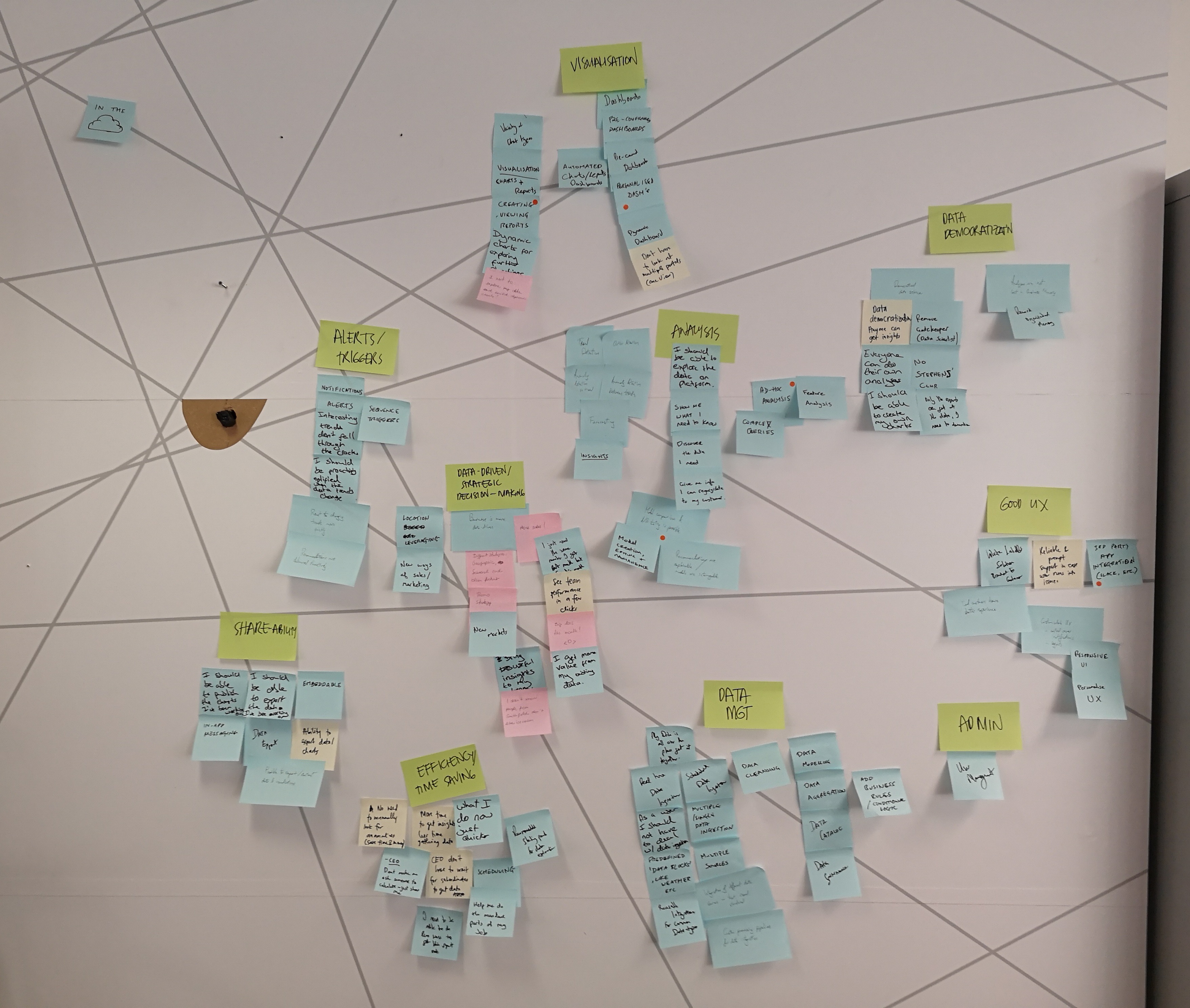 Discovery Phase

I was one of two UX UI designers reporting to the Head of Design.
Because this was the first version of the system, significant research was involved. We conducted affinity mapping during the early stages to find out what the clients were hoping to have and achieve in what we were building. The findings were then synthesised to what was technologically feasible within the timeline given yet still delivered results.
User interviews and empathy mapping formed the basis of the personas, while journey mapping helped us identify their pain points and opportunities for improvement.
From low fidelity to high fidelity

The client shared some reports they received from the market research companies as well as the one-pager they periodically create to summarise their performance and distribute to their teams and retailers. The A4 sized one-pager contained eight charts with a small bit of text for their insights.
These documents, along with exploring various analytics interfaces with similar data structure, helped us design patterns of interaction, navigation, and the general look and feel of the dashboards.
We produced low fidelity wireframes and progressed to medium then high fidelity clickable prototypes, gathering internal and client all throughout the process. Working with a huge company like theirs, it was crucial to keep the communication lines open. When face to face meetings were not possible, we did conference calls as well as created a Slack channel with the clients for speedy response on quick queries.
Once the designs were approved, it was handed over to the development team. We joined their sprint demos to ensure our designs were implemented correctly.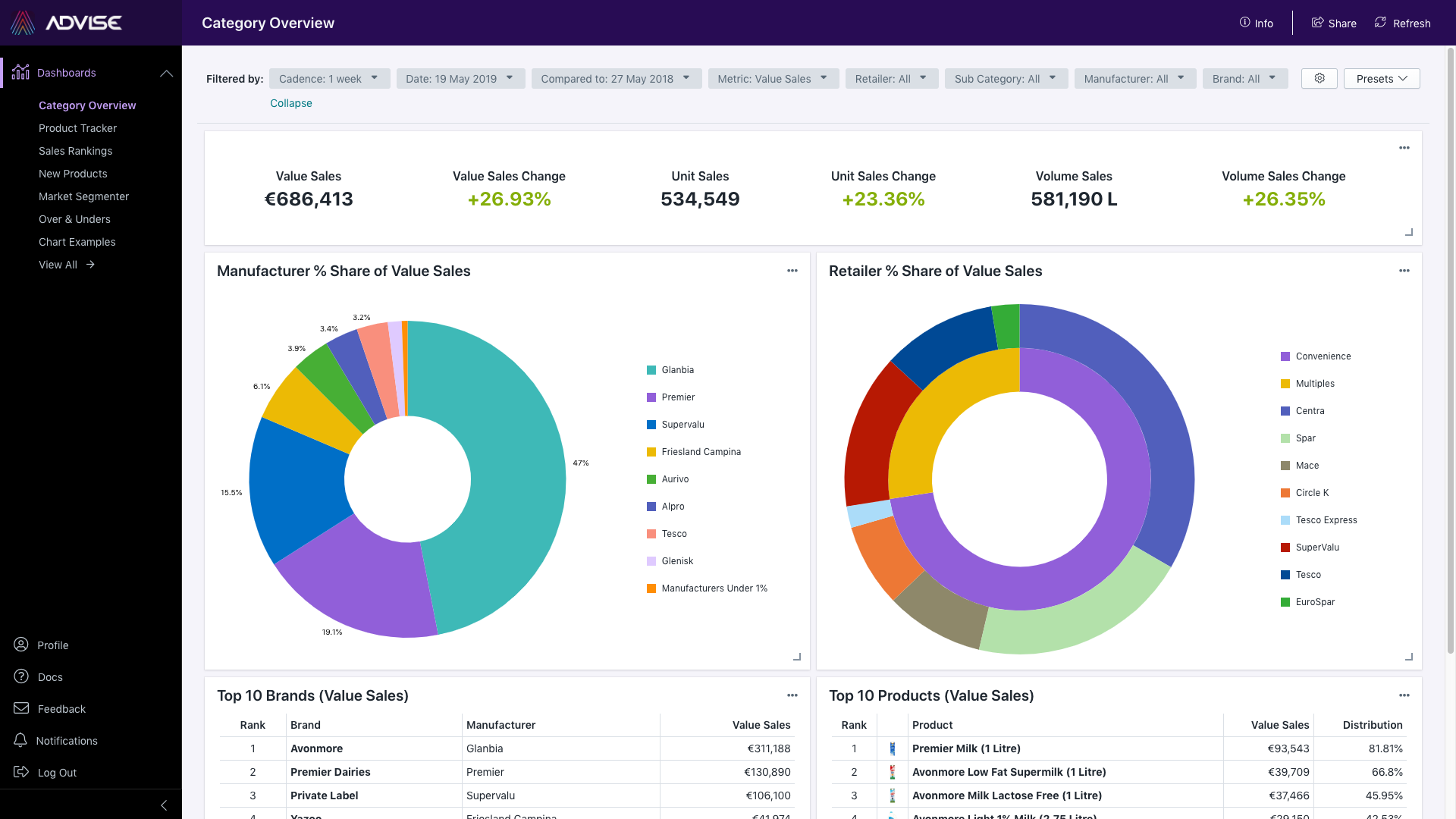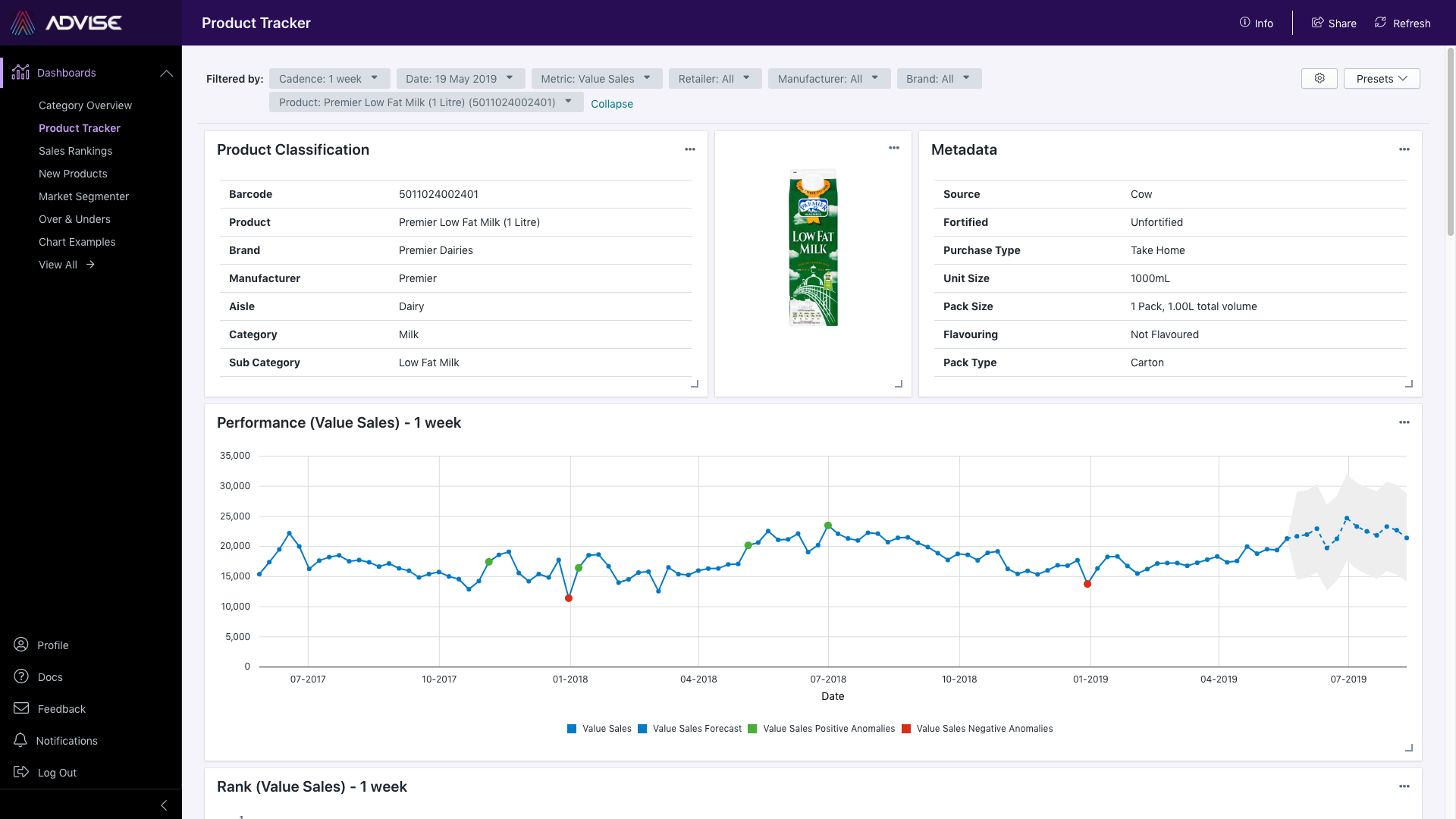 Outcome
The new platform helped the client by preventing wasted time and effort in data processing and manual manipulation.
Beyond dynamic data visualisation for dashboards and reporting, it also provided the client with additional decision support tools to help them be more effective in their business operations. The decision support system produced insights and actionable outputs in relation to important business activities including: promotional recommendations, dynamic ranging for new products, distribution optimisation and marketing promotional spend.